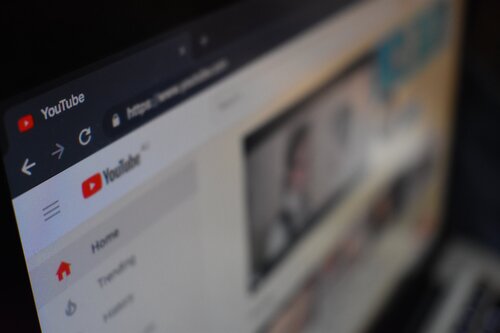 As Google plans to phase out 3rd party cookies in Chrome by 2022, there are a lot of unknowns that need to be sorted out in the next two years. With little in the way of answers for how retargeting, conversion tracking, attribution, and 3rd party data targeting will work (if at all) one thing is certain: paid digital video ads will play a significant role in the post-cookie era. 
For starters, video has already been increasing in popularity. Every month 85% of Americans connected to the internet watch streamed video. By 2022 82% of all internet traffic will be from video. This will mark an increase of 15x from 2017. The massive expansion of digital video content has already attracted marketers, but the end of cookie tracking will only increase the rush into paid video for one big reason: log-in data.
Log-in data is the holy grail of personalized ad targeting. This is why Google and Facebook have been able to gain such a large share of digital advertising spend to date. Their properties have massive audiences who are logged in so they can easily track them.
Here are four major opportunities for advertisers to reach large, targeted audiences at scale without requiring cookies:
YouTube
Many people do not realize that YouTube is the second most visited website behind Google.com and ahead of Facebook. Not only does YouTube have more visitors than the world's largest social network, users spend more than twice the amount of time on the site compared to Facebook. YouTube is incredibly popular with younger generations, but its usage is growing with older people as well.
Connected TV
Connected TV (CTV) has not been around very long, but its rapid adoption has sent cable companies and content producers scrambling to adjust to the brave new world of cord cutting. Every major content company has a streaming app available on Smart TVs and connected devices such as Roku or Apple TV. Further, new streaming services are popping up to bring even more content options to viewers. CTV is attracting large brand dollars due to the ability to target specific viewers rather than broad audiences on traditional TV. It is also providing an opportunity for smaller advertisers to get into TV ads who were previously priced out.
Social Networks
If you spend any time on social networks it is clear that video is becoming more prominent. So much so, that one Facebook executive predicted that Facebook would be all video and no text by 2021 (although TikTok may already be filling this niche). While we cannot forecast which social networks will have the most active users 5+ years from now, two things are certain: social networks are not going anywhere and video will play an increasing role in the content of social networks.
Premium Publisher Content
When people think of digital video they typically think YouTube or Vimeo, much like people think Google or Bing for search. That said, a major difference in the digital video space is there are thousands of other high quality websites and apps with large user bases that are worth advertising on. Large scale independent publishers like the NY Times and content networks like Verizon Media (Yahoo, Huffpost, Rivals, TechCrunch, and many more) are also adding more video content to their ranks. These smaller publishers and networks do not have the scale of YouTube. However, when accessed programmatically their collective reach and scale surpass YouTube.